Free Guide: What You Need to Know About 60601-1 Third Edition for Medical Carts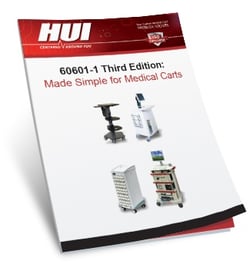 The Third Edition of 60601-1 outlines a number of requirements related to medical carts, many of which can be confusing.
In an effort to help simplify the complex, we're offering a helpful "Cheat Sheet" that quickly articulates what you need to know about the relevant clauses, their intent, and the tests performed to determine compliance.

To get your free copy, simply complete the request form.


Share This Cheat Sheet