The New Year is finally here! It's exciting to think about everything we accomplished in 2017 and the goals we've set for ourselves in 2018. However, before we hit the ground running, we'd like to take a moment and reflect on Cart Smart Blog's top five posts from 2017.
Top Medical Cart Posts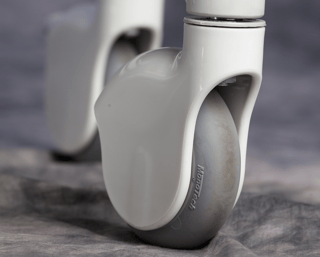 1. Four Questions to Ask Yourself to Improve Your Cart's Maneuverability
It's no secret that ease of maneuverability is a key component to medical cart success. Sometimes this can be especially challenging for inventory carts or for carts carrying heavy devices. All too often the first reaction is to change the casters, but we have found that is not always the best solution.
Rather, the first step in improving maneuverability is to evaluate all aspects of your current cart design and ask yourself these questions…
Click here to continue reading
---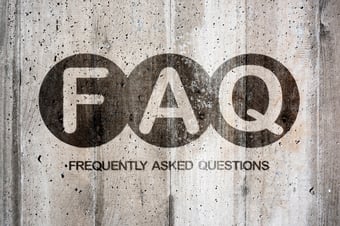 2. Frequently Asked Questions about IEC 60601-1 3rd Edition for Your Custom Medical Cart
Almost everybody involved in the medical device industry has heard of 60601. However, that doesn't necessarily mean everyone knows what it is.
And that's OK!
We've taken the liberty of breaking down IEC 60601-1 3rd edition by answering a few frequently asked questions. In addition to this, we're also going to implement a series of DIY (Do It Yourself) 60601-1 testing posts, which will define a standard clause, the reasoning for it and how you can put your product to the test…
Click here to continue reading
---

3. IEC 60601 Video Series:
Learn about the mechanics of IEC 60601-1 3rd Edition tests for your custom medical cart with the help of HUI Applications Engineer, Mark Collins. Here are links to all the videos we created in 2017:
Click here to start full playlist on Youtube
---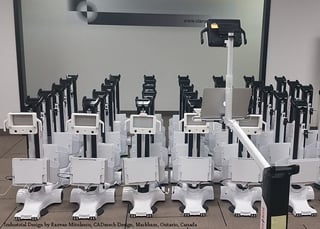 4. Configuring Solutions for a Unique Custom Medical Cart Aesthetic [ClaroNav Case Study]
"We couldn't find someone who can do what HUI does so well."
—Doron Dekel, co-founder and CEO of ClaroNav.
Nobody likes going to the dentist, much less the oral surgeon. And who would like going to a place where the odds of leaving half numb, drooling and trying not to accidentally eat or choke on the rolled up piece of gauze that has been unceremoniously shoved into your mouth are quite high? It may not be glamorous, but we begrudgingly admit to its necessity. Thankfully for us, many industries work towards advancements in oral surgery every day. One such company, formally known as Claron Technologies, does just that…
Click here to continue reading
---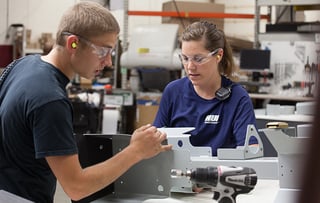 5. Improved Medical Cart Development Timelines with Lean Management
HUI began its lean journey more than 15 years ago. These initiatives have allowed us to produce custom-designed medical carts within the confines of time-sensitive lead times, earning HUI an AME Regional Award in 2006. These are some of the lean management improvements we have implemented over the years that we suggest testing out at your company…
Click here to continue reading
---
If you'd like to know more about HUI, or if you need help with your own custom medical cart project, contact us today.