The New Year is finally here! It's nice to take this time to think about everything we've accomplished in 2018, as we get excited to begin 2019. That's why we'd like to take a moment and reflect on the top five medical cart posts published on our Cart Smart Blog in 2018.
Top Medical Cart Posts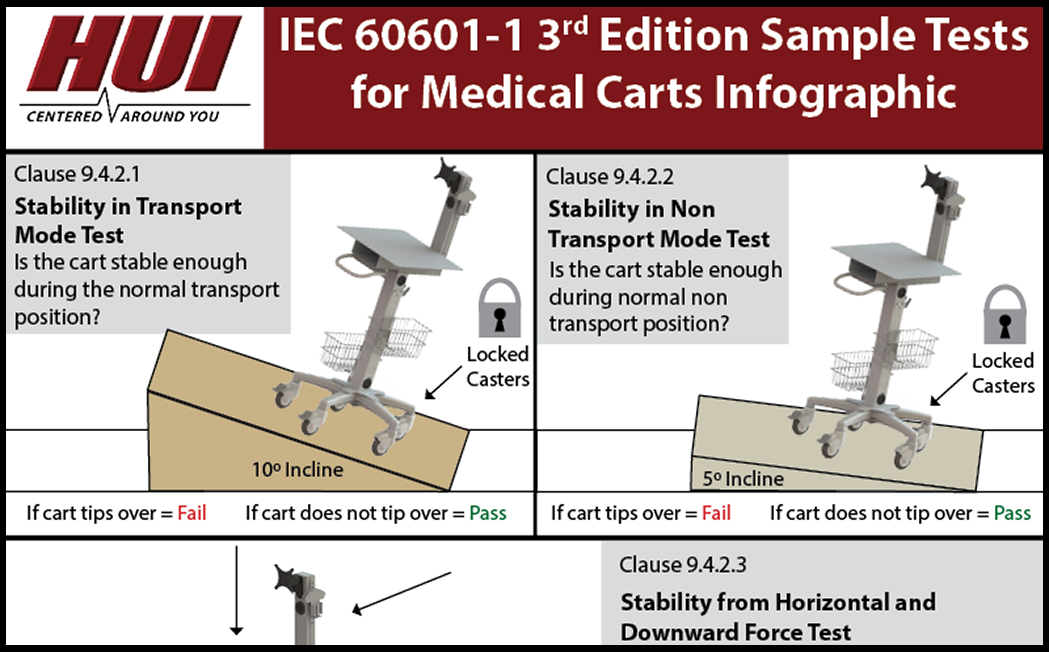 If you've been following our blog throughout the years, you know we like to keep our readers updated on the latest regulatory requirements for custom medical carts in terms of 60601 testing. However, in 2018 there haven't been any changes to the IEC 60601-1 testing for medical carts. Since there are no changes, we decided to put together this master list of all of our previous IEC 60601-1 testing blog posts for your reference…
Click here to continue reading
---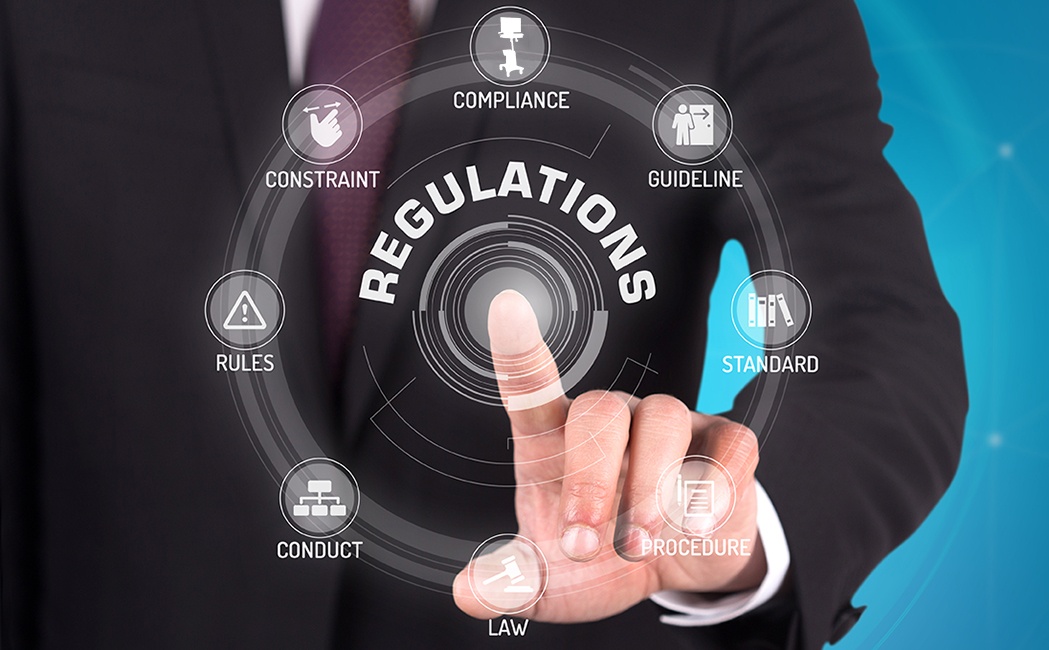 Almost everybody involved in the medical device industry has heard of 60601. However, that doesn't necessarily mean everyone knows what it is.
And that's OK!
We've taken the liberty of breaking down IEC 60601-1 3rd edition by answering a few frequently asked questions. In addition to this, we're also going to implement a series of DIY (Do It Yourself) 60601-1 testing posts, which will define a standard clause, the reasoning for it and how you can put your product to the test…
Click here to continue reading
---

Almost every company is trying to create some kind of brand recognition for their products with unique designs, brand colors, logos, and packaging. It's no different for medical carts. Creating a consistent brand for your custom medical cart can create customers who trust your brand and will stay loyal when they need more products in the future. To help you get started with branding we're going to cover some ways you can brand a custom medical cart…
Click here to continue reading
---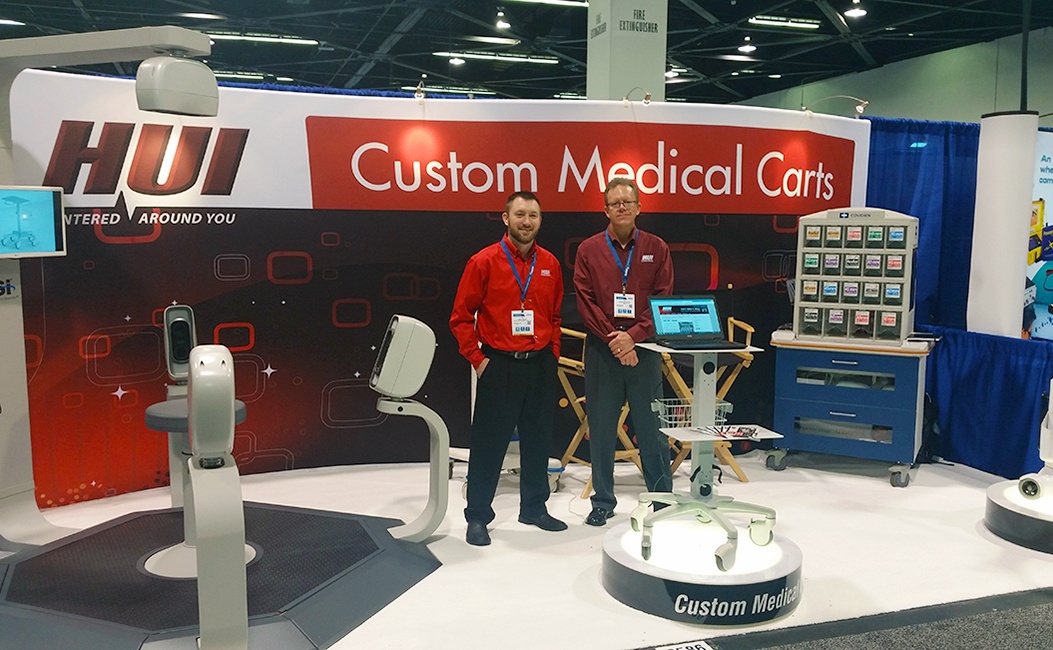 North America's largest MedTech event, MD&M West, is just around the corner. The expo starts on February 6 and runs until February 8 at the Anaheim Convention Center in Anaheim, CA. Because we've been going to this show for over 10 years now, we thought we'd give you a rundown of all the reasons why we believe you'll find justas much value in attending the show as we do. Along with the great location, you'll find free consulting, industry contacts, and learning opportunities all in one place. We'll also cover some money saving tips to make the trip more affordable for you and your team…
Click here to continue reading
---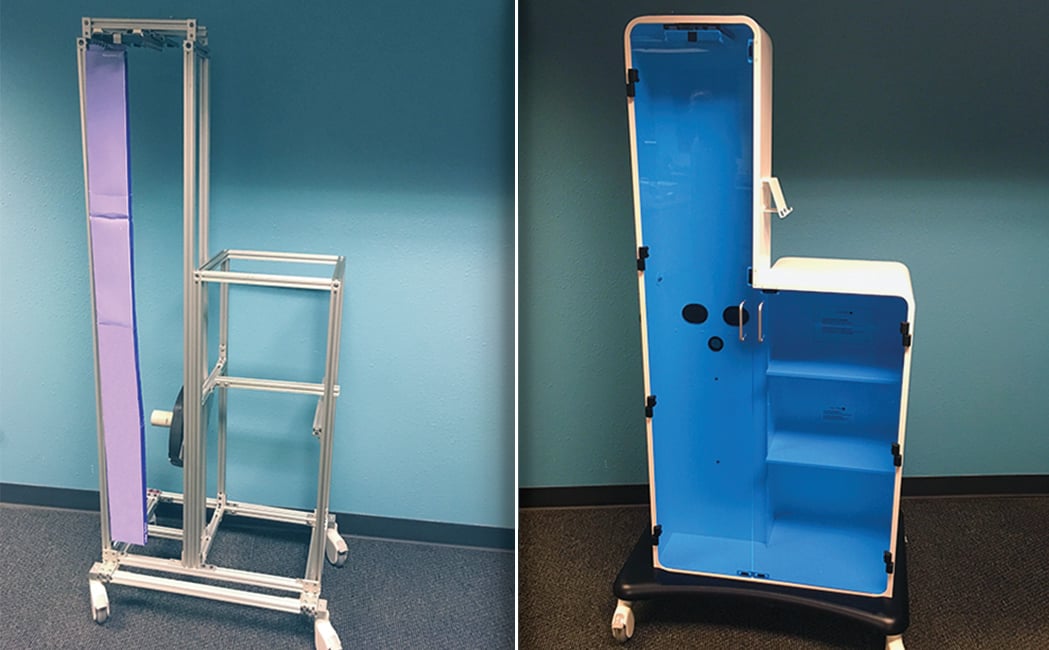 "There's a famous saying among engineers: A prototype is worth a thousand expert opinions" Mark Collins, HUI's applications engineer, shared. Ultimately, what he's saying is prototypes inspire engineers and customers to question, test, and adjust multiple characteristics of a cart design. "We always learn something from prototypes, and it always results in cart changes or improvements," Collins explained. That's why it's important to learn how you can use medical cart prototypes to test out your product's design…
Click here to continue reading
---
That wraps up 2018 for the Cart Smart Blog! If you'd like to learn more about HUI, or if you need help with your own custom medical cart project, please contact us today.
Also, if you enjoyed these blog posts, you should consider subscribing to the Cart Smart Blog to get instant updates any time we have a new blog post!