North America's largest MedTech event, MD&M West, is just around the corner. The expo starts on February 5 and runs until February 7 at the Anaheim Convention Center in Anaheim, CA. Because we've been going to this show for over 10 years now, we thought we'd give you a rundown of all the reasons why we believe you'll find just as much value in attending the show as we do. Along with the great location, you'll find free consulting, industry contacts, and learning opportunities all in one place. We'll also cover some money saving tips to make the trip more affordable for you and your team.
Menu:
Ample Opportunities to Network and Consult
Valuable Industry Contacts in One Place
Why Should You Attend MD&M West?
Location
Let's start with an obvious one. Who doesn't need an excuse to travel to California at this time of the year? Of course, you can't make the decision based on location alone, but you have to admit it does help. We're located in Wisconsin, so we understand. This time of year induces cabin fever, and you could use a break from the everyday grind to recharge your batteries and enjoy some good weather. Plus, it's the perfect time to take your family along for the trip and turn it into a vacation. If you're not already sold on location alone, know that everything is within walking distance, there are great restaurants nearby, and there are discounts on passes to Disneyland and California Adventure available for show attendees.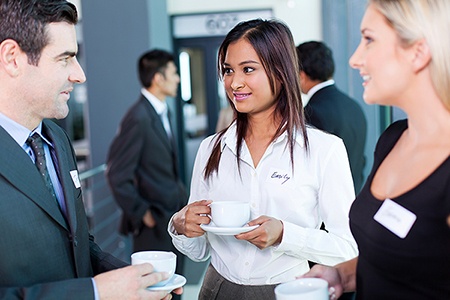 Ample Opportunities to Network and Consult
In this industry, everything is constantly changing and evolving over time, so it's not always easy to find straightforward answers to all of your questions. Sometimes you need an expert's advice. At the expo, that's exactly what you'll find. With the social atmosphere of the show, you'll find experts in the field willing to talk about what they know and what they have experienced. As Product Development Manager, Mark Collins, says—"It's free consulting." As an expert in the medical cart industry and IEC 60601 regulations, Mark receives questions regarding this subject matter all the time. From his opinions on antibacterial coating to advice on designing to IEC 60601-1 3rd Edition standards like how to get a cart over a 20 mm threshold, he's willing to share what he knows whether that person is a potential client or not.
Engineers, R&D, suppliers, etc. benefit from having all of these great minds in one place. It's a good time to get a feel for opinions on market trends, as well as network with people who have already done the research.
Valuable Industry Contacts in One Place
How often do you get to see all of your vendors in the same place? Okay, maybe MD&M West doesn't have everyone, but with 2,000 exhibitors and 30,000 visitors there's a good chance someone is going that you'll want to visit. This expo is your one-stop shop. You can meet with dozens of vendors without having to make dozens of trips to each company location.
This show is also a great opportunity to branch out and build relationships with other vendors. Maybe you're not planning on starting a new project right away, but if you have something further down the line, it's never too early to look into your options. Our team is constantly making connections with people who stop in to see us every year, and it often leads to an opportunity. At this show, every connection you make is valuable.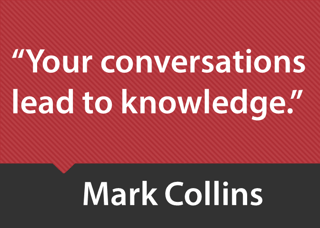 Learn Something New
Outside of the seminars, you will find the expo to be very educational as well. The floor includes exhibitors from MD&M West, WestPack, ATX West, Pacific Design & Manufacturing, and PLASTEC West. You can view presentations, case studies, new product demos, and panels. You'll get a chance to see and interact with automation technologies, electronic components, and new materials.
You'll be surrounding by presenters covering topics that you're interested in like regulatory information, 3D printing, etc. It's a good time to ask questions and start conversations because, to put it in Mark's words, "Your conversations lead to knowledge. You can't leave without learning something."
Tips for Saving Money and Getting Buy-In:
Cost
The expo is free for qualified registrants if you register by February 5, 2018. (Non-qualified registrants include sales and marketing job titles.)
Other pass prices: view on MD&M West's Website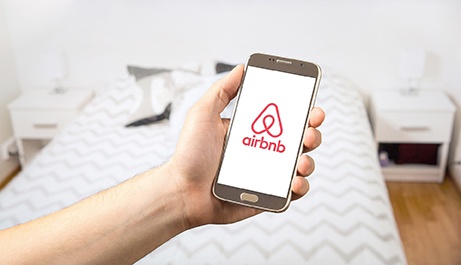 Tips for Saving Money
If you want to attend the conference, there are discounts for group passes:
How to Get Buy-In to Send Your Team
Promote the trip as a team bonding experience. You get to know people better when you travel together. They'll also be able to collect more information at the expo and share what they each learned when they meet back up.
With the location, free consulting, industry contacts, and learning experiences, we're sure you'll walk out of the MD&M West happy with your investment.
If you'd like to see HUI's medical carts at MD&M West 2019, we'll be located at booth #2586. If you have any other questions about the show, please contact us today.
Sources:
http://www.expodatabase.com/tradeshow/mdm-west-medical-design-and-manufacturing-west-trade-fair-and-conference-11503.html
https://mdmwest.mddionline.com/