As a content writer, I have the opportunity to share our engineers' and project manager's extensive insights and knowledge of the custom medical cart process. However, all my research thus far has been second-hand, so for an ongoing series called "An Inside Look" that is going to change as I give you a first-hand account of some major milestones you can look forward to when you partner with HUI to design your custom medical carts.
To kick things off, last month I accompanied Product Development Manager, Mark Collins, and Market Development Director, Nick Rolf, to a custom medical cart proposal meeting. Here's what I took away from the experience:
What Happened During the Custom Medical Cart Proposal Meeting?
Misconceptions
When I think of customization, I think of a large number of options that I can piece together to create something new. The problem with that is I'm limiting my expectations to what I know is possible, and I don't even question if there's a choice that doesn't exist yet. As I sat in the proposal meeting, I realized the clients who want custom carts don't set these same limitations. They shoot for the moon and our team helps guide them to where they'll land based on their budget and what our team can do for them. The clients we work with see the potential, and they want to create a product that's unique to any other option available.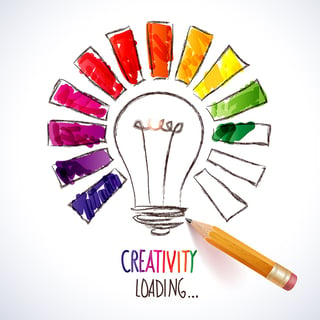 The clients weren't asking for cart options that would meet all of their expectations at this point in the process, but instead they were looking for a team who could turn their brand new cart concept into a reality. After spending years in this industry, the team knows the cart concept requires a detailed features and functions evaluation to create a design that fits all of the client's expectations. Many hours go into that kind of design, so the team can't give that away without a commitment to the project. They also know that when the design is put to the test with material costs and prototypes there is a good chance the look could deviate from the original concept. That's why the customer was actually basing their decision on the cart design and manufacturing team, and not a final concept.
The Value of the Meeting
I soon discovered the real value in the meeting comes from what the client is learning about our team. The client is able to gather information on what HUI has to offer in terms of our development process, experience, costs, knowledge base, speed, suppliers, and overall capabilities. The meeting also gives everyone on the client's team a chance to determine if they could optimize the partnership with our company because it doesn't take long to find out if someone has the knowledge level and personality traits you'd like to work with.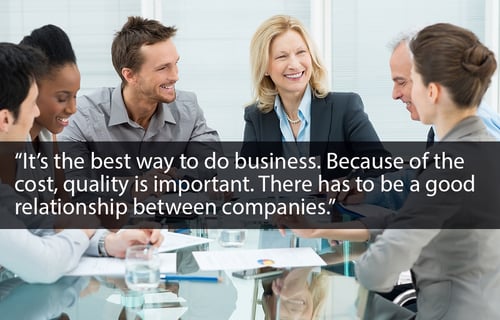 The Importance of the In-Person Meeting
At the same time, our team is gathering information as well. We do everything we can to present the proposal in person. This is very important, as one of our client's explained, "It's the standard way of doing business. Other cart vendors are coming in too. It's the only way to get an apples to apples comparison, so it's the best way to do business. Because of the cost, quality is important. There has to be a good relationship between companies." In addition, since it's vital that everyone on the client team covers what matters most to them about the project before the proposal is accepted, no one has a problem voicing their top concerns during that in-person meeting. It gives our team a chance to address all of those issues and explain what kind of solutions we can provide.
My Conclusion
Participating in this meeting gave me a better understanding of the value our team offers our clients. People choose to work with HUI because our team can give our client the exact cart they want within the limits of the project budget and timeline. With their extensive experience, the HUI team has a lot to offer in terms of expertise and connections. They don't limit your vision for a cart to set options that they piece together to fit your needs. When you work with this team, custom truly means the possibilities are endless and your budget and timelines are the only limitations.
If you're interested in learning more about how the HUI team can help you develop your own custom medical cart concept, please contact us today.