North America's largest MedTech event, MD&M West, is just around the corner.
---
The expo starts on February 11th and runs until February 13th at the Anaheim Convention Center in Anaheim, CA. HUI has now been going to this event for over 10 years, and as we say every year with the location, free consulting, industry contacts, and learning experiences, we're sure you'll walk out of the MD&M West happy with your investment.
We are happy to announce that this year at MD&M HUI is be showing off our brand new standard cart, the FlexiStar. This cart now offers out-of-the-box functionality, faster turnaround, smaller quantities, and an affordable price point without compromising quality or performance. With this cart customers can enjoy features and functionalities often reserved for custom applications without the custom price, large quantities or lead time. The FlexiStar is a fully brandable medical cart that can be integrated into your current medical cart line-up.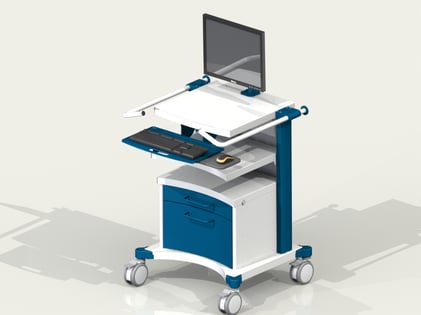 If you'd like to see HUI's medical carts at MD&M West 2020, we'll be located at booth #2586. If you have any other questions about the show or HUI's medical cart options, please contact us today.