HUI is excited to announce that in June of 2018, we officially upgraded our quality management system to the new editions of ISO 9001 and ISO 13485. We are now ISO 9001:2015 and ISO 13485:2016 certified! This is great news for our customers, but why? That's what I wanted to know when I sat down with HUI's Quality/Process Manager, Tim Jandrey, and here's what I learned:
What's new for ISO 13485:2016?
Risk-Based Approach:
As a medical cart manufacturer, HUI got ISO 13485:2016 certified so if we ever have a problem with a particular raw material part, we have the capability to trace the product batch, serial numbers, and product ship locations. This reduces the need for a potential mass recall. Many of the other ISO 13485 standards do not apply to medical carts, so the main change for us in the 2016 version is the new requirement to take a risk-based approach consistent with FDA expectations in establishing and maintaining a Quality Management System.
What's new for ISO 13485:2016?
Focus on External Risk:
ISO started out as a way to guide companies to have controls in place in order to produce better product quality. By obtaining the certifications it helped customers feel less pain, because they received less defective parts. The new 2015 standard for both certificates takes this mindset to an entirely new level. In the easiest form, it is asking companies to use tools to look at and address all risks that could affect your company and therefore affect your customer base.
In our case, as well as many other sheet metal manufacturers in 2018, our current high risk external threats are the steel tariffs and the low unemployment rate. We have to attempt to control our material costs at a time when price increases on our largest commodity are inevitable. Not only that but we also have to address the risk of running out of steel at a time when the economy is strong and everyone is consuming steel at a higher rate. The low unemployment rate makes it hard for us to attract, hire and retain employees. A strong workforce is critical to help us succeed during this strong economic period of growth. We need the labor in order to grow and ensure we maintain a competitive lead-time during this growth.
ISO 9001:2015 asks companies to show that they're assessing this risk and taking action to do something about it. As Jandrey explains, "The plan doesn't have to be 100% perfect and correct. They're just asking us to do something to mitigate the risk." HUI is unique in that we put together cross functional teams from across the entire facility to work towards solving/reducing these risks. For example, we have a hiring team that meets every week to find new ways to recruit, retain, and brand us as the employer of choice. This hiring team brainstorms actions to improve the trends of their metrics. The metrics and actions are also reviewed at the management team level.
A Company is Only as Good as its Actions: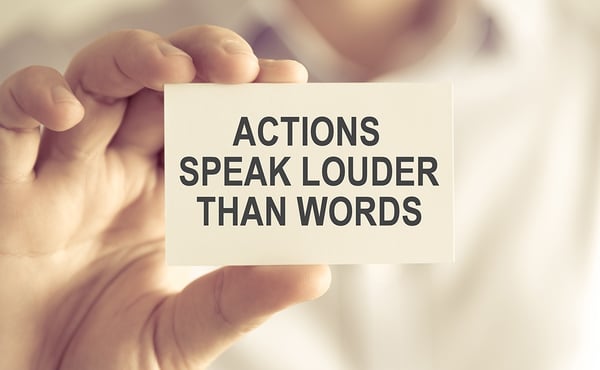 Procedures and documentation are still an important part of ISO 9001:2015, but as they say the proof is in the pudding. Just because you say you look at and assign risk, doesn't actually mean anything. It is important to have good documentation of the risks that were identified and the actions you have come up with to reduce the likely hood of the risk negatively affecting your company and your customers. We use a SWOT analysis technique to identify our internal and external risks. The SWOT analysis is a good brain storming exercise, and our team would highly recommend that all management teams look into utilizing it.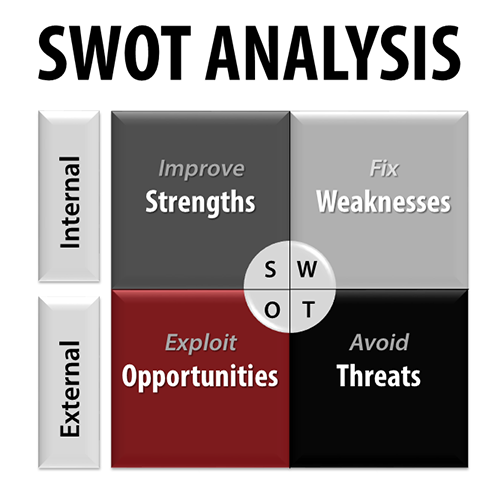 Getting Upper Management More Involved:
To help make everyone a better supplier, ISO 9001:2015 focuses on getting upper management more involved in what's going on. You can already expect that upper management is looking at data and reviewing the company's weaknesses and strengths. However, previously they were not always involved in assigning risk or truly working together as a management team. The new ISO standards now requires them to get and be more involved. This is extremely important, because it's hard to drive change if all of top management is not on the same page.
ISO doesn't require companies to have more frequent meetings, but it is extremely hard to drive change if you are only meeting once a year. Our management team has decided that at a minimum we need to meet at least quarterly, review all actions and monitor the trends. If the actions we are implementing aren't getting us the desired results, than we simply try different approaches until we see change. This requires companies to spend more time in management meetings, but the benefits from a good management team working together are priceless.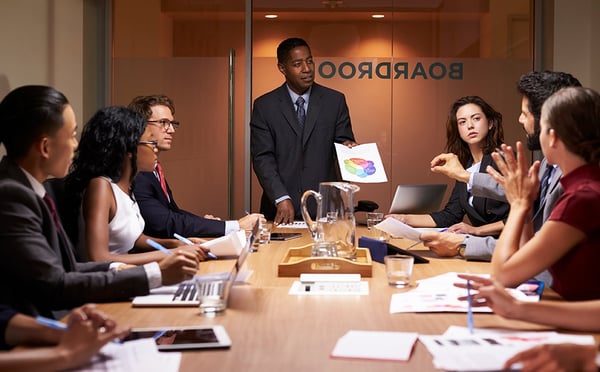 What's the Deadline for Updating to ISO 13485:2016?
For manufacturers to maintain their certification, they must meet the requirements by February 28, 2019.
(source and countdown: https://www.bsigroup.com/en-US/medical-devices/Our-services/ISO-13485-Revision/)
What's the Deadline for Updating to ISO 9001:2015?
For manufacturers to maintain their certification, they have to upgrade to the new edition of the standard by the end of September 2018. After the end of September 2018, a certificate to ISO 9001:2008 will no longer be valid.
(Source: https://www.iso.org/files/live/sites/isoorg/files/archive/pdf/en/iso_9001_-_moving_from_2008_to_2015.pdf)
At HUI, we really appreciate the new ISO 9001 because these changes make us a better supplier and a better company. The new standards also help customers get a great product that they can depend on, because they know their supplier is looking outside the box. It's not just about getting you a quality product, it's about protecting that product from internal and external threats. The ISO 9001:2015 certificate is your guarantee that your manufacturer is looking out for your best interests as a customer.
If you're interested in learning more about our ISO certificates, or if you'd like to work with an ISO certified contract manufacturer, please contact us today!