You may have noticed that we proudly display our ISO 13485 and ISO 9001 certification at the top of almost every page on our website, but you might not understand why we put so much value on these certificates. In short, it comes down to consistently being able to provide a world class product to our customers. In order to help you both see and understand this value, we put together this list of a few benefits our customers experience because they work with an ISO 9001 certified supplier like HUI.
Benefits of ISO 9001 Certified Suppliers
Design and Development
Design and development activities are critical aspects of ISO 9001 and ISO 13485. ISO outlines the requirements that each new projects must go through. This is specifically important in ISO 13485 for our medical devices carts. Some important steps in the process include: Project Planning, Design Inputs, Design Outputs, Design Reviews, Verification, Validation, Design Transfer Activities. By following these instructions, HUI can provide our customers with a guarantee that our designers take all the necessary steps to design and develop their products. Also, if an issue with the product ever occurred in the future, our customer could look back and get proof that nothing was missed during this stage.
Proof of Quality
We have Critical To Quality (CTQ) practices in place to make sure products are done right the first time. We use a unique acronym called IPSIL to ensure that we consistently deliver a good quality product. The "I" stands for information, because the first step to getting started is knowing what you need to do. The "P" stands for previous process check, this is simply being a second set of eyes on the operator before you. The "S" stands for sample piece check and that is the operator and a second qualified operator checking the first good piece. The "I" stands for In-Process checks and this is performing a frequency spot check throughout the run to ensure nothing is changing or varying. The last step is "L" and that stands for last piece inspection. This is both the operator and a qualified second set of eyes checking the last piece in the run. This process guarantees that our customers do not feel the pain of receiving bad product.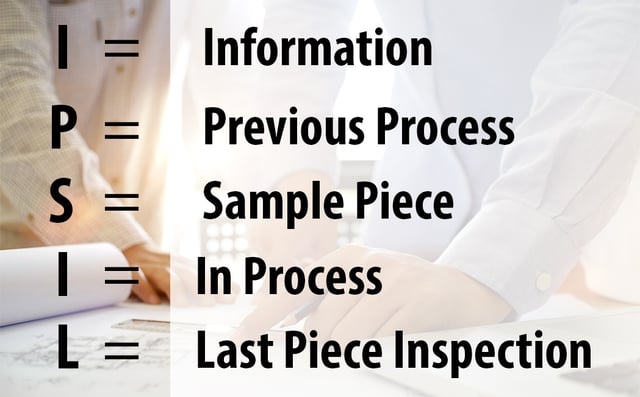 Consistent Processes
Since the International Organization for Standardization (ISO) is not involved in the certification process and does not issue certificates, HUI earns its ISO 13485 and ISO 9001 certifications from an accredited company called Verisys Registrars. We have it set up for their auditor to come in once every 6 months to verify we are following the standard and propose any ideas that would improve our system. We also have an internal team that has obtained certificates to handle the internal audits of all of our quality procedures. They look for evidence that people are following those procedures and search for gaps between what is required by ISO and what we are doing. We prepare for customer audits as well to both the ISO 9001 and ISO 13485 and beyond. Some customers audit us to additional standards, and we put processes in place to bridge the gaps between those standards to ensure customer satisfaction. The key to the success of any audit is that everyone understands it is a tool to help take the company forward and is not a tool used to drive disciplinary action.
Internal and External Audits
Consistency is important to get ISO Certified, whether you're writing work sequences, creating a drawing, etc. you have to make sure the process is consistent for everyone. By doing so there are fewer opportunities for errors because everyone has a template to follow so they don't miss important steps along the way. This is beneficial to both veterans that might have forgotten pieces of a process, new hires that are not yet familiar with all of the processes and the customer that expects a good quality product every time. Following the exact same steps every time will yield the exact same results every time.
Continuous Improvement
At HUI we promote a culture of continuous improvement within every team and their processes. Since we were just discussing audits, they are truly a way to help drive continuous improvement. Audits give you a chance to see or locate variation within the processes and correct that variation. When a process change occurs, we verify that the change is moving us forward as a company, train the change to all of the affected personnel, have them sign a training record that we retain for evidence of their training, and publish the updated document. This ensures that the improvement is companywide and not just one person doing something his or her way. When everyone is on the same page that is when a company truly moves forward.
Disaster Recovery Plan
The ISO certification also makes sure companies have disaster recovery plans in place. For example, if a tornado destroyed the whole facility, we'd need a backup plan for how we intend on completing our customers' orders. This plan must include how we back up electronic data and how we plan on physically completing the open orders. The ISO standard requires this, because it is necessary in order to mitigate as much risk as possible.
These are just a few notable ways our customers benefit from working with an ISO 9001 certified supplier. A lot of work went into getting HUI ISO 13485 and ISO 9001 certified and it was worth it to help improve our processes as a company and give our customers confidence in our quality. If you'd like to learn more about our ISO certificates, or if you need HUI's help with your custom medical cart project, please contact us today.