Apple, Starbucks, and Google are some of the most recognized brands in the world. They succeed in their markets because they create products that stand out from their competitors as the optimal choice for consumers. However, to keep this reputation they need more than great products. Companies need customers to keep coming back and promoting their experiences, and they accomplish this through branding.
Almost every company is trying to create some kind of brand recognition for their products with unique designs, brand colors, logos, and packaging. It's no different for medical carts. Creating a consistent brand for your custom medical cart can create customers who trust your brand and will stay loyal when they need more products in the future. To help you get started with branding we're going to cover some ways you can brand a custom medical cart.
Menu:
1. Logos
Logos are important because they tie a name to your cart. If customers have a good experience, they'll know who to thank and they'll have an easier time spreading the word. There are multiple ways to add logos to your medical cart. Those options include vinyl, raised decals, silk screen, pad printing, and embossing/debossing. You can add any of these options to metal or plastic.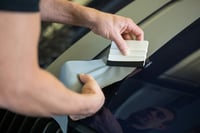 Vinyl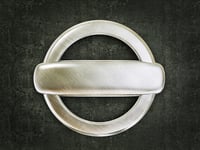 Raised Decal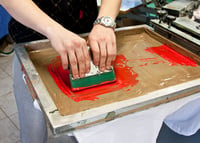 Silk Screen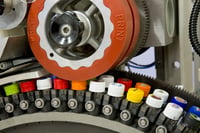 Pad Printing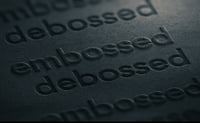 Embossing/Debossing
2. Brand Colors
Brand colors help create some visual consistency between your designs. Customers will start associating that color with your products. Before they even see your logo, they'll start to assume it's your cart. You can add a brand color with the different powder coating paint options as well as the plastic color choices. Most clients choose to use their brand color as an accent color for their design.

3. Packaging
Your cart's packaging is the first experience your customer will have with your product, so think of the packaging as your introduction. There is a lot of space available to add a label or print your branding right onto the box. You can also pick from multiple color options for the box and the tape.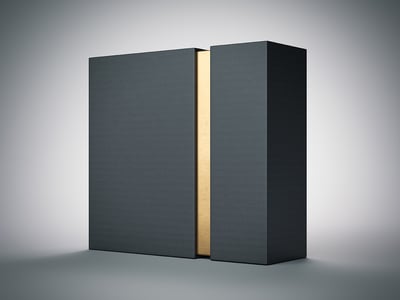 4. Design Elements
Take a moment to think about different bottle water designs. They're all offering water, yet some people have preferences on which brand is best. Based on studies like GMA's blind water taste test, most of the time the customer's preference has nothing to do with the taste. It's all about the design and marketing on the bottle. Design can make a product stand out, even when it's offering the same solution. That's why creating a unique design for your custom cart is important for setting you device apart from the competition.
5. System Design
Another thing to consider is what you're trying to accomplish with your branding and cart design. Do you want the device to stand out on the cart? Or, do you want to create a system design where the device and cart are integrated. Your choice will depend on what you want the end user to take away from the design, and a system design often gives them a more comprehensive experience.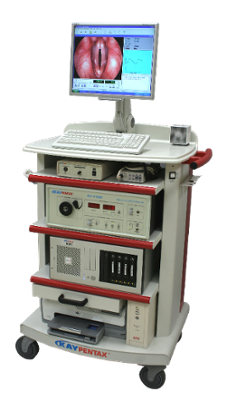 6. Family Design
If you already have some medical carts in your product line-up, or if you're planning to add more carts in the future, you'll want to establish your brand In a family of medical carts . By picking from similar materials, colors, and shapes for each cart, you will create consistency across your full line of available options.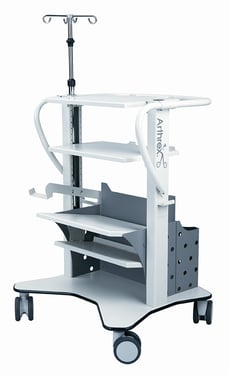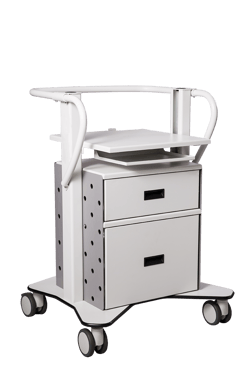 7. Keys and Locks
You can also add your branding in subtle ways too. For example, you can add your branding to the lock head or key code on your cart. You can also engrave or over-mold your branding onto the keys.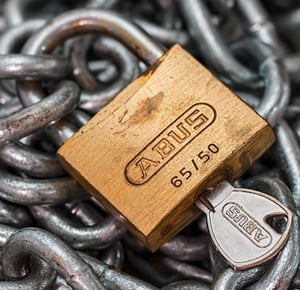 8. Place Card Holder
If you're expecting your company brand to evolve overtime, you can build place card holders into your cart design. These holders give you the opportunity to easily switch out labels and logos at any point in your product's lifecycle without the hassle of a full redesign.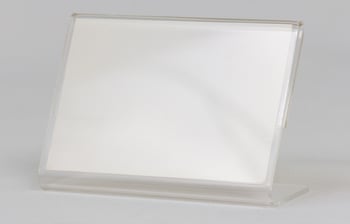 These were some brief ideas for ways you can brand your custom medical cart. All of these options can help you build a reputation in your market. Branding is extremely important for creating return customers who will spread the word about your medical solution. If you'd like to learn more about branding, please check out our free guide below, or contact us today to get help with your own custom cart solution.
If you'd like to hear our engineer's advice and suggestions about custom medical cart branding check out our guide on Branding Considerations for Custom Medical Carts: